Organic Remedies is supporting sponsorship of wreaths for Indiantown Gap National Cemetery, in Annville, PA, where 44,500 military service members are laid to rest.
National Wreaths Across America Day will be held Saturday, December 17, 2022. Ceremonies across the country begin at 12:00 p.m. EST followed by the placement of wreaths.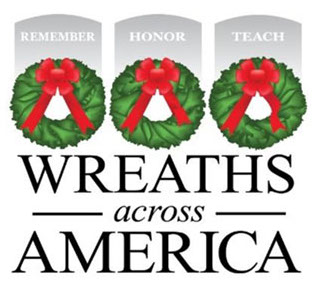 Wreaths Across America is an organization that raises funds to purchase a wreath for every grave of military service member laid to rest in national or state military cemeteries.
Please help us Remember every Fallen Veteran, Honor those who still serve, and their families, and Teach our youth, the value and price of Freedom, by sponsoring a $15 wreath.
Jack Kimberlin • Air Force • 1921-2012 • WWII • As a pilot of a B-17 Aircraft, Jack made 35 successful bombing missions in Europe. Later in the War, he became a flight instructor of B-17 pilots. He was instrumental in construction of many business structures and homes in the Clifton Forge area. He was owner of Kim-Stan Incorporated, owner and operator of Virginia Coal and Supply in Clifton Forge, and was former owner and operator of the Valley Ridge Water System.