Organic Remedies is proud to support dozens of local nonprofits each year.
Would you like Organic Remedies to support your non-profit? Click here to fill out a request.
PBCC is a local nonprofit that supports and serves breast cancer survivors and their families in Pennsylvania through educational programming, legislative advocacy, and breast cancer research grants.
Organic Remedies' month-long campaign in October raises funds through in-store donations offered by patients and by contributing a portion of the proceeds from select Organic Remedies brand products.
In recognition of Breast Cancer Awareness Month, we remove the canopy from our cultivation center greenhouse roof to shine pink LED lights as we light the sky pink during our "Take Your Top Off for Breast Cancer" campaign.
In 2022, Organic Remedies raised $20,000 for PBCC.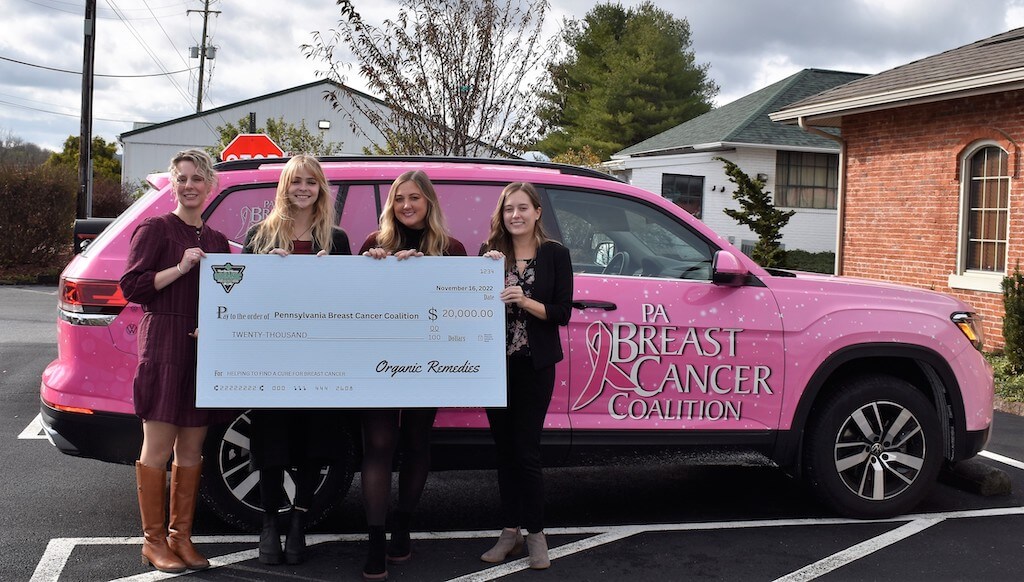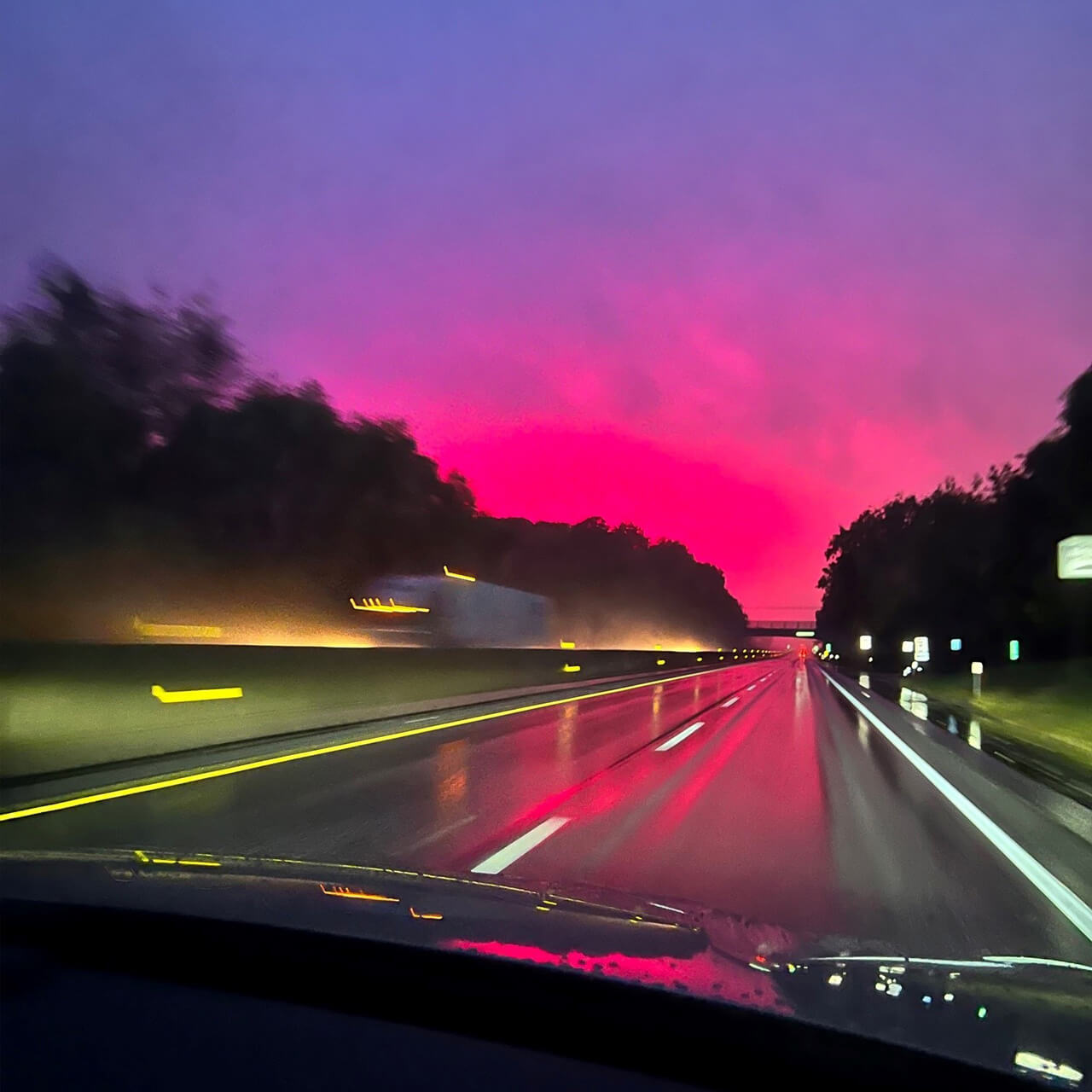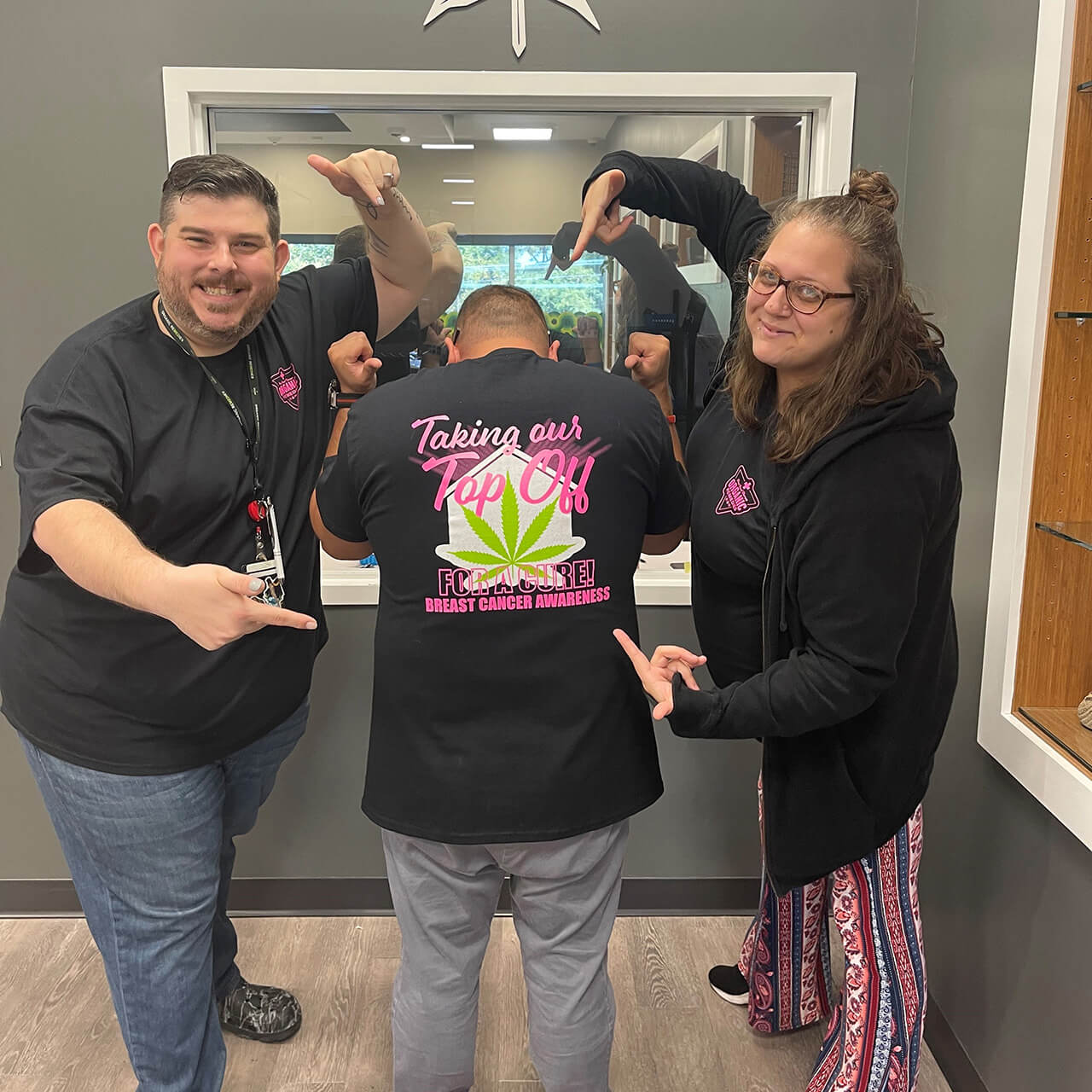 Wreaths Across America is a national nonprofit whose mission is simple: Remember the fallen, Honor those who serve, and Teach the next generation about the value of freedom.
The WAA network coordinates placing live wreaths on the graves of military service members who are buried at state and national cemeteries.
Organic Remedies is a corporate sponsor for the Indiantown Gap National Cemetery in Annville, PA. Each year, we raise funds to sponsor wreaths through online donations, cash donations, and by contributing a portion of the proceeds from select Organic Remedies brand products.
In 2022, we raised $41,325 for 2,755 wreaths. Our team also volunteers to participate in National Wreaths Across America Day in December to help place the wreaths on veterans' graves.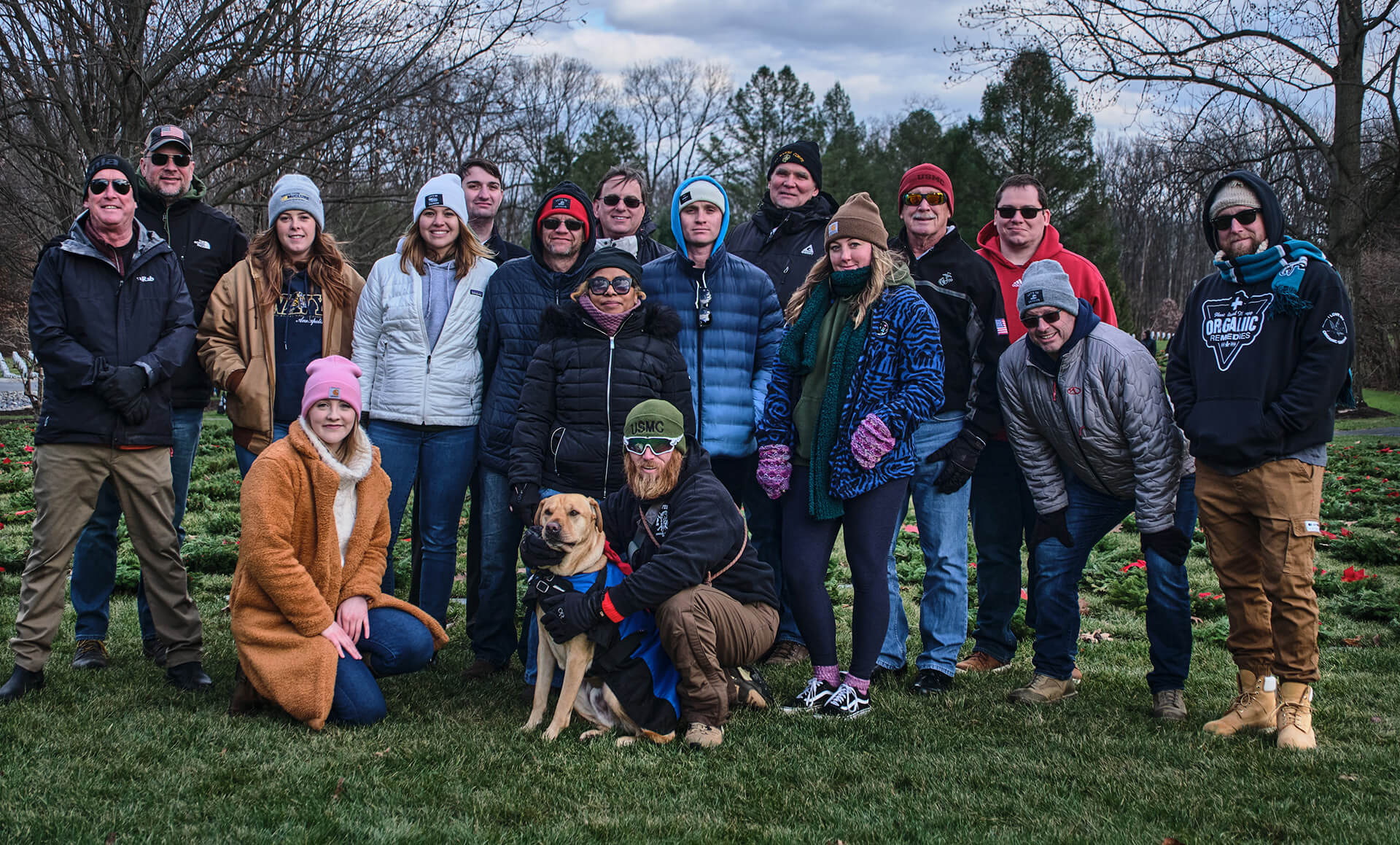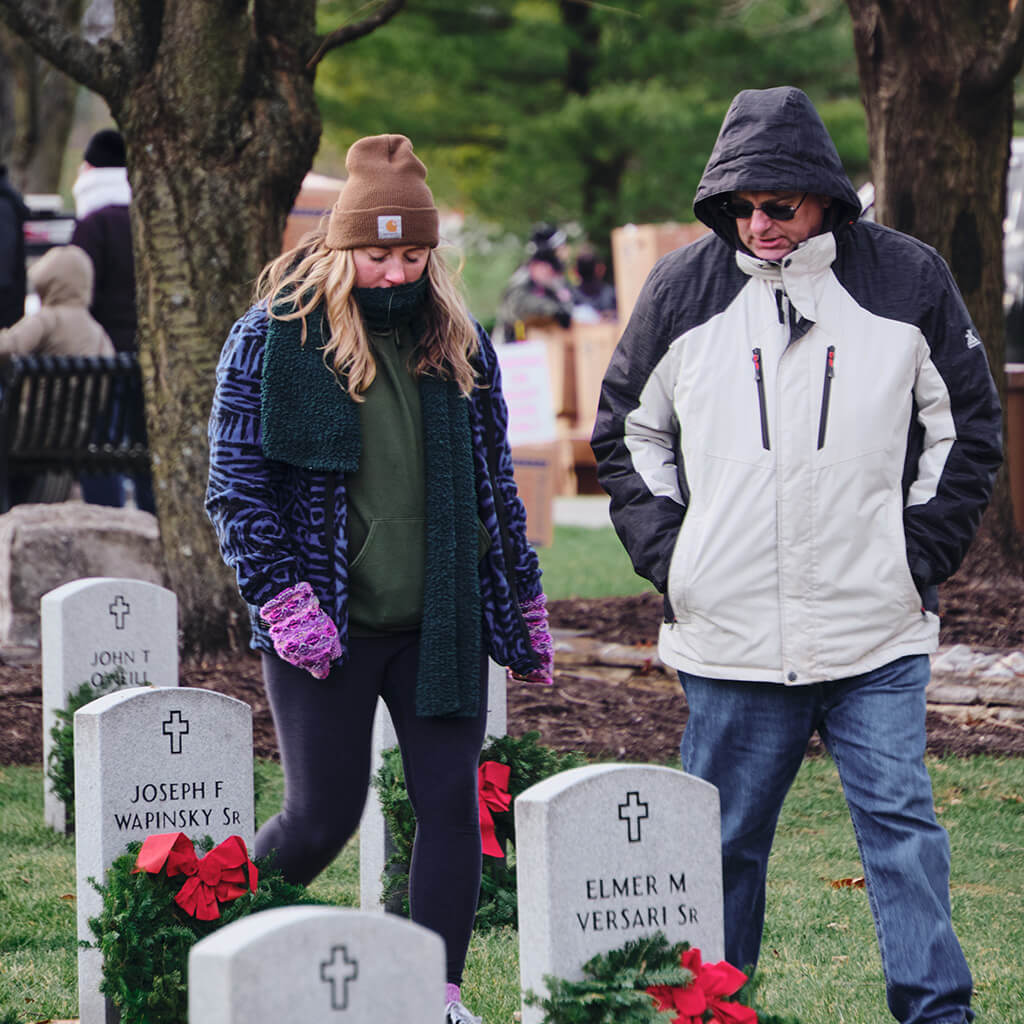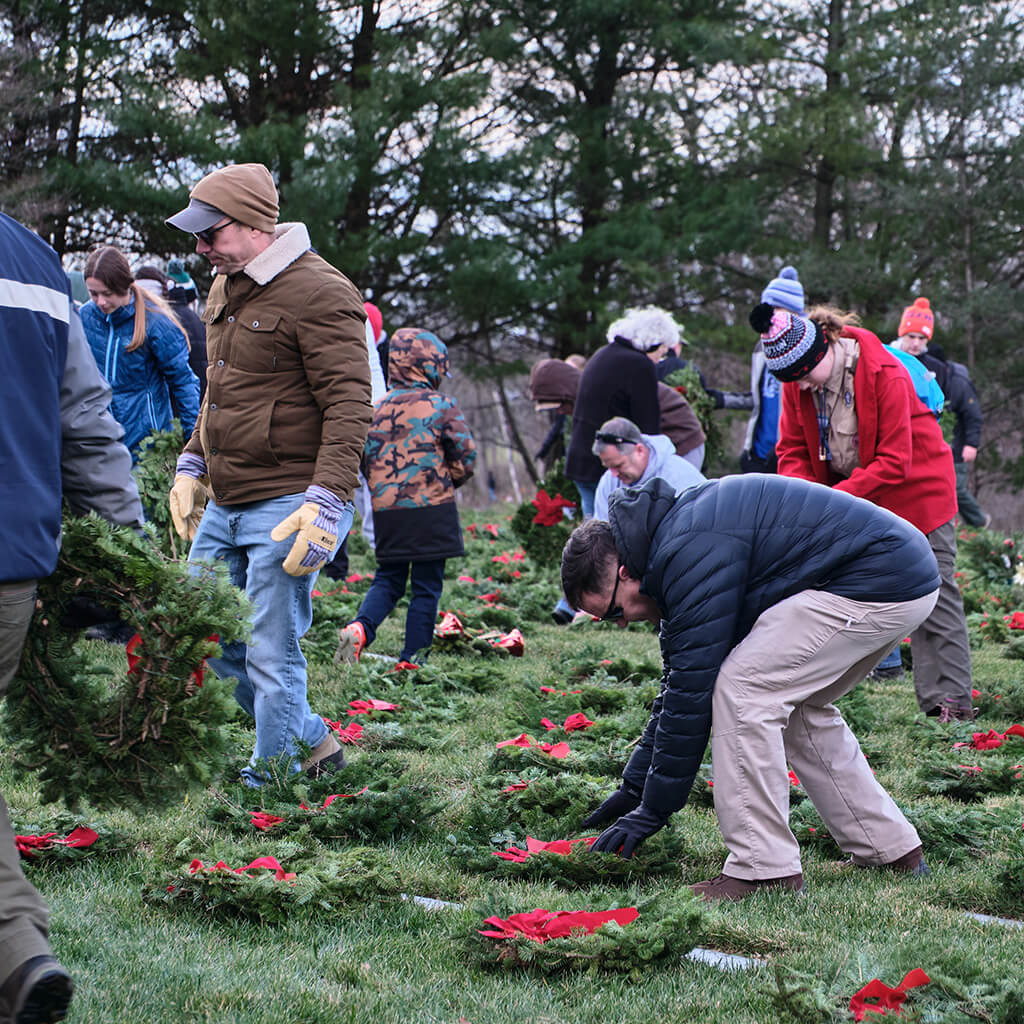 Each August, we celebrate the "Dog Days of Summer" by raising funds for K-9 Hero Haven. K-9 Hero Haven is a non-profit located in Herndon, PA.
Its mission is to provide working dogs a forever home for retirement. K9's come from U.S. Customs and Border Protection, law enforcement agencies nationwide, Contract Working Dogs (CWD's), and Military Working Dogs (MWD's).
Since opening the kennel in 2015, 339 Heroes have found homes and 17 have been reunited with their handlers.
Since 2021, Organic Remedies has donated more than $3000 to K-9 Hero Haven.