CARLISLE, Pa. (Nov. 1, 2023)- Organic Remedies, a medical marijuana cultivation and research organization based in south central Pennsylvania, is proudly supporting Wreaths Across America during a 6-week fundraising campaign to sponsor wreaths for veterans' graves at three national military cemeteries in Pennsylvania. In 2022, Organic Remedies raised funds to sponsor more than 2,700 wreaths at Indiantown Gap National Cemetery. As a Wreaths Across America corporate sponsor, Organic Remedies' goal this year is to sponsor 4000 wreaths.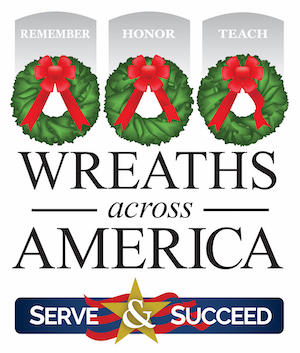 Wreaths Across America, a non-profit organization founded in 2007, supports more than 3,700 locations in all 50 states, Puerto Rico, and on foreign soil. Its mission is to remember fallen U.S. veterans, honor those who serve and teach children the value of freedom. More than two million volunteers work throughout the year to raise funds and coordinate wreaths in the hopes that every veteran laid to rest across the country is remembered for their sacrifice for our country.
"Our team is passionate and actively engaged in raising funds to support this worthy cause. We truly believe that no veteran should ever be forgotten," said Organic Remedies CEO Mark Toigo. "We're proud to be a part of this tribute to all who have served our country, and we look forward to participating in the emotional wreath-laying ceremony in December."
The company will raise funds through a grassroots campaign, including emails and calls to donors. Cash donations will also be collected at the company's six Pennsylvania dispensaries in Chambersburg, Enola, Paoli, N. Pittsburgh, S. Pittsburgh, and York. In addition, Organic Remedies is contributing a portion of the proceeds of select OR products, available in medical marijuana dispensaries across the state, to support the sponsorship of WAA wreaths.
The campaign will support wreaths for Indiantown Gap National Cemetery, Philadelphia National Cemetery and National Cemetery of the Alleghenies. Organic Remedies volunteers will participate in memorial ceremonies at each of these cemeteries, helping place wreaths on the graves of thousands of military service members who have given the ultimate sacrifice for their country.
National Wreaths Across America day is designated as Saturday, Dec. 16, 2023 at 12:00 p.m. Volunteers will gather at national and state military cemeteries across the U.S. to honor the fallen. Live wreaths will be placed at each grave. The fallen hero's name will be stated aloud in a moment of remembrance. The public is invited to attend all ceremonies held across the country.
In 2022, Organic Remedies Sponsored More Than 2,700 Wreaths to Honor the Fallen at Indiantown Gap National Cemetery.